Des McKenna O.A.M – Woodcarver & Sculptor
City of Whittlesea – Wombat Family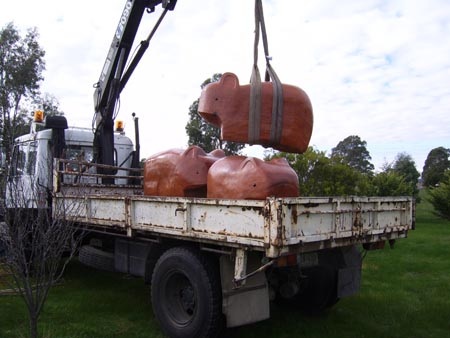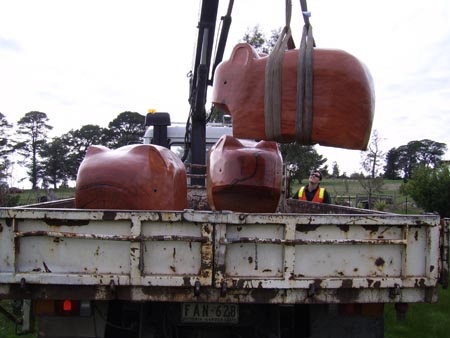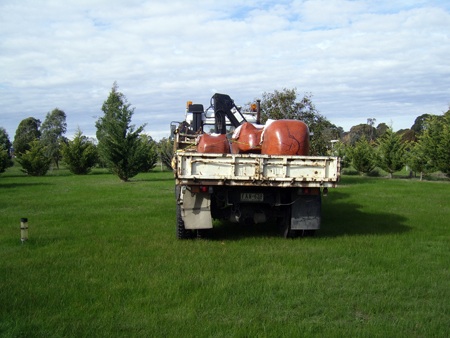 A road construction in the city of Whittlesea meant that several large river red gums had to be cut down and these were stored in the council depot for some years while plans were made for their use in some meaningful way.
Des was asked to carve a wombat family – father, mother and baby from the timber similar in style to "Warin" in the Melbourne City Square which had inspired the request.
Logs were transported to Malmsbury where the family was carved before transport back to Epping. The work by Kevin Gilders in helping with the roughing out of the logs by chainsaw is gratefully acknowledged.
The wombats are installed in Mill Park Lakes Reserve - The Lakes Blvd, South Morang after delay caused by awaiting dryer weather for the earthworks of the park site were completed.